What if my Wedding falls between two of the packages?
If you fall in between two of the packages, for example you are anticipating 100 guests putting you between the Mini & Medium Packages; it is your choice which package you prefer. We are happy to accommodate either way.
What if my Wedding Guest Count changes?
In most cases Wedding Guest counts do not change enough to change a package choice, but you are free to upgrade your package choice at any time, even if you just decide you would like to add an additional coordinator.
Do you charge a Travel Fee?
There is no travel fee. You have your Coordination Team for 10 hours of service on the day of including travel time. If you need to add additional hours to your package to accommodate a longer travel time you can do so at just $49/hour. We have service hubs in
Denver & Colorado Springs, so our travel time can be calculated from whichever is closest to your Wedding Destination.
Will you work with my Venue & other Vendors?
Absolutely! We have many vendor and venue relationships, but we also love working in new locations and forming new vendor relationship. You can be assured that if we are working a venue we have not been to before we will do all of the necessary research and prep to make sure we are pros by the time we get to your Wedding day.
Powered by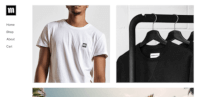 Create your own unique website with customizable templates.